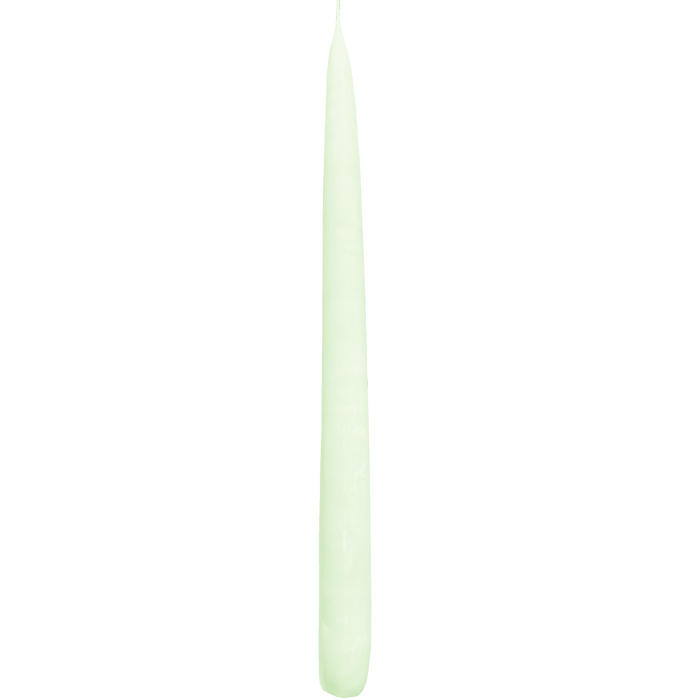 Pastel Green, Tapered Handmade Dinner Candles
A touch of green, gentle like a brand new leaf in early spring time. 
Made from clean, unpolluted paraffin wax
Smoke-free
Drip-free
Solid coloured with food-safe, non-toxic dyes
Over 40 colours to suit your taste or mood.
Made in England
Sustainable production
Eco-friendly packaging
PLEASE NOTE: the candles are handmade. Please give 5-10 days for delivery. Express delivery is not available for this product.