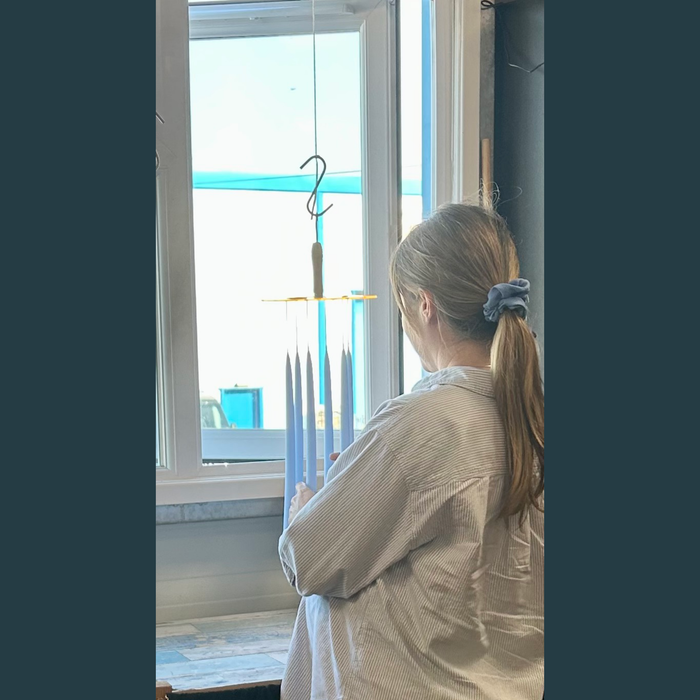 Dinner Candle Workshop, Hand-Dipping
Experience candle-making's serenity and tranquillity in our stunning, light-filled candle loft. As you dip cotton wicks into the vibrant, molten wax layer by layer, you will witness the creation of a beautiful candle right before your eyes.

This unique candle-making process is a creative endeavour and an opportunity to build lasting memories with loved ones, friends, family, or colleagues. Whether planning a hen party, birthday celebration, or team-building event, this intimate experience offers a much-needed escape from the stresses of everyday life and invites you into a healing and therapeutic moment.

During the workshop, you can make at least six candles in your chosen colour, ensuring you have many hours of candlelight to enjoy for weeks after the experience. Our cosy cafe, conveniently located near your candle-making station, provides delicious food and refreshments made to order, ensuring you stay fueled and refreshed throughout the workshop.

To secure your spot, please arrange a date and specify the colour you wish to explore. The price of the workshop includes the materials necessary to create six dinner candles. Choose the size and wax type that suits your preference below and embark on a truly memorable candle-making journey.