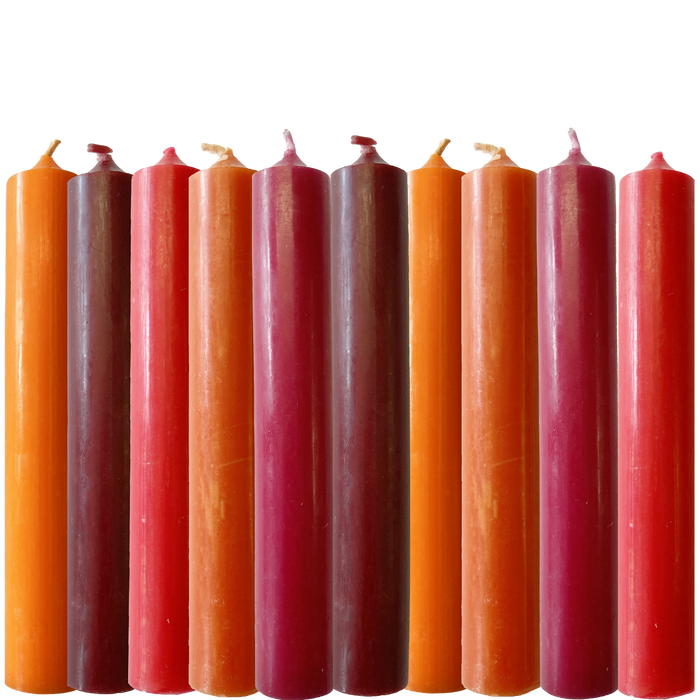 Dinner Candles, Regular x 10 Red Mix
Gorgeous reds and oranges, it's hard to say which one is our favourite. You will find this mix invigorating and will want more in no time.
Please note, the mixes vary. If you need very specific colours please choose from the single colour candle collections.