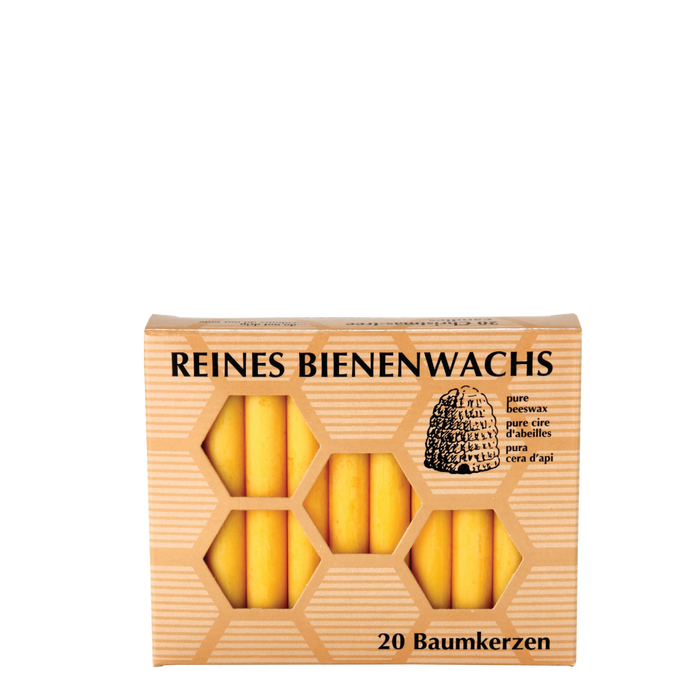 Pack of 20 Beeswax Spell/Tree Candles
A box of precious small spell or tree candles made from solid Beeswax. They give a bright and beautifully warm light whilst slowly burning. 
Size: 10 x 1.2 cm
Warning: Beeswax turns liquid when hot and can burn. Always burn this candle on a heatproof surface that will catch any liquid wax, to avoid damage.