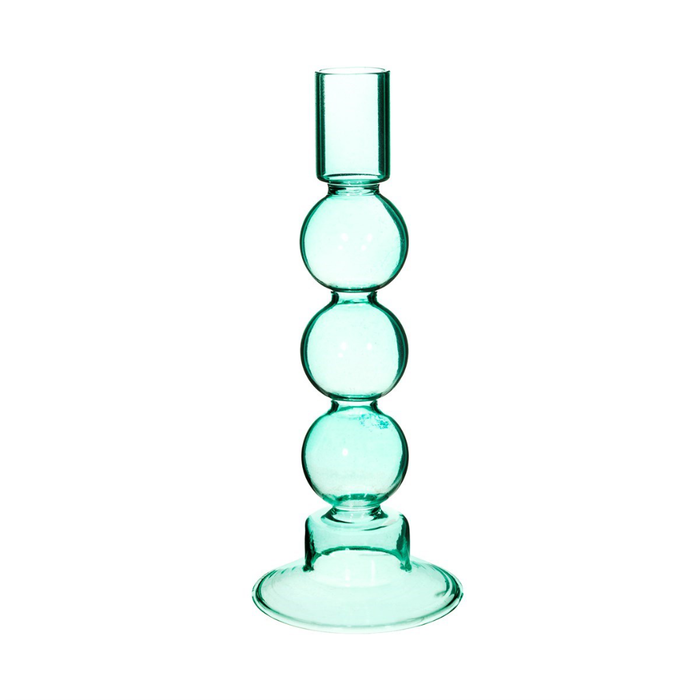 Candle Holder, Glass Bubble Pastel Turquoise
Tranquillity impersonated in this turquoise candle holder is just one of the attributes of this colour that comes to mind. Pair with gorgeous sea colours, and you have an absolute winner on a stressful day.
L8 x W8 x H20 cm
MATERIALS
Borosilicate Glass

WARNING
Never leave burning candles unattended. Read instructions and warnings before use and retain packaging for future reference.

Extinguish the candle flame before it reaches the glass cavity to avoid breakages through excessive heat.